Automotive surface treatment
in industrial automobile varnishing

Our experience within the automotive industry goes back to 1989 when Martin Wiemann founded MWS. Since then our knowledge and growing experience enabled us to find answers to many problems occuring in the field of surface treatment, including new polishing systems, cleaning solutions and innovative recycling services, to name a few.
Always striving to meet or even surpass our customers expectations, we count ourselves among the few suppliers, who are certified according to the high quality standards defined by ISO 9001. Since 2003 we were anually audited by an independent agency to prove that we are able to maintain and/or improve our quality level.
Our innovative methods and intense analysis often enable us to not only increase the level of quality, but also reduce the costs dramatically.
Our success is a result of our versatility, flexibility and huge experience in the field of automotive industry.
We are looking forward to sharing our experience with you.
Contact us TODAY and let us know, how we may be of service to YOU!
We have the solution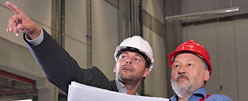 Consulting and Development
The first on-site interview is very important, as it´s the first step to the analysis of your current situation. This will enable us to find all the right actions and products that will bring you the desired results…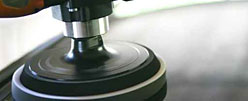 Materials and systems
Our materials offer important advantages like dust-free grinding, healthy work environment, more efficiency and are ecologically prooved…